Logitech Z906 speaker system has unbelievable power of 500 W, which makes playfully ozvučí even the largest rooms. Boast THX certification, you are in your living room creates the sound of a quality equivalent to listening in a big theater. The set is stackable digital decoder that seamlessly place as part of the hi-fi equipment to other components. Copes with 5.1 channel audio tracks in Dolby Digital and DTS will offer detailed processing surround sound. Enjoy a huge explosion, like drops of water falling behind your back.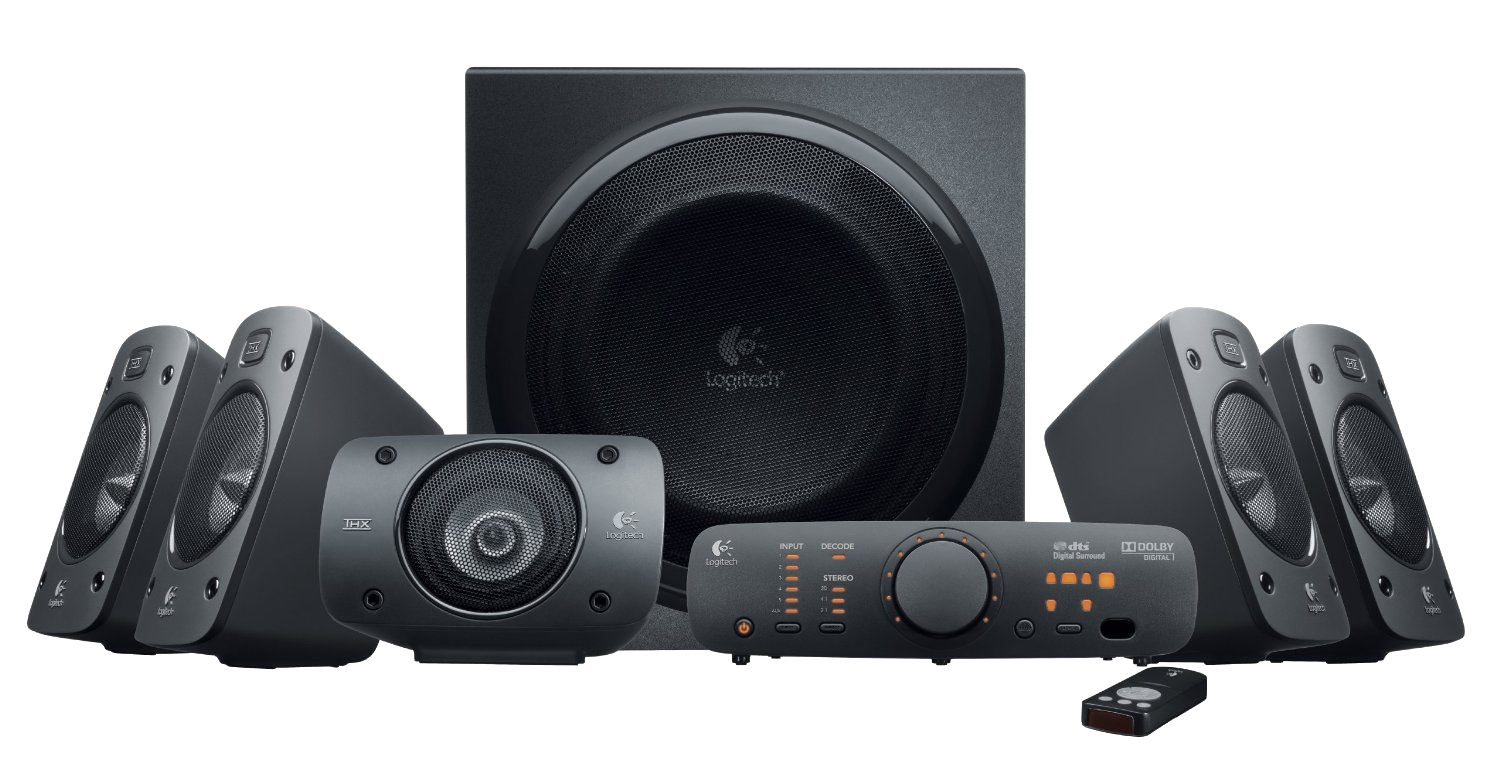 THX Certified
With 500W of thrilling audio power, the Logitech Z906 speaker will easily fill even the largest rooms. Thanks to its THX-certified cinematic sound, it delivers powerful, theatre quality acoustics straight to your home.
Dolby Digital
The set comes with a downloadable digital decoder that can be seamlessly integrated into the rest of the hi-fi equipment. 5.1 Dolby Digital and DTS encoding accurately recreates the final surround sound mix in your Blu-ray, DVD and game soundtracks. Hear every water drop, footstep and rumble the way the studio intended.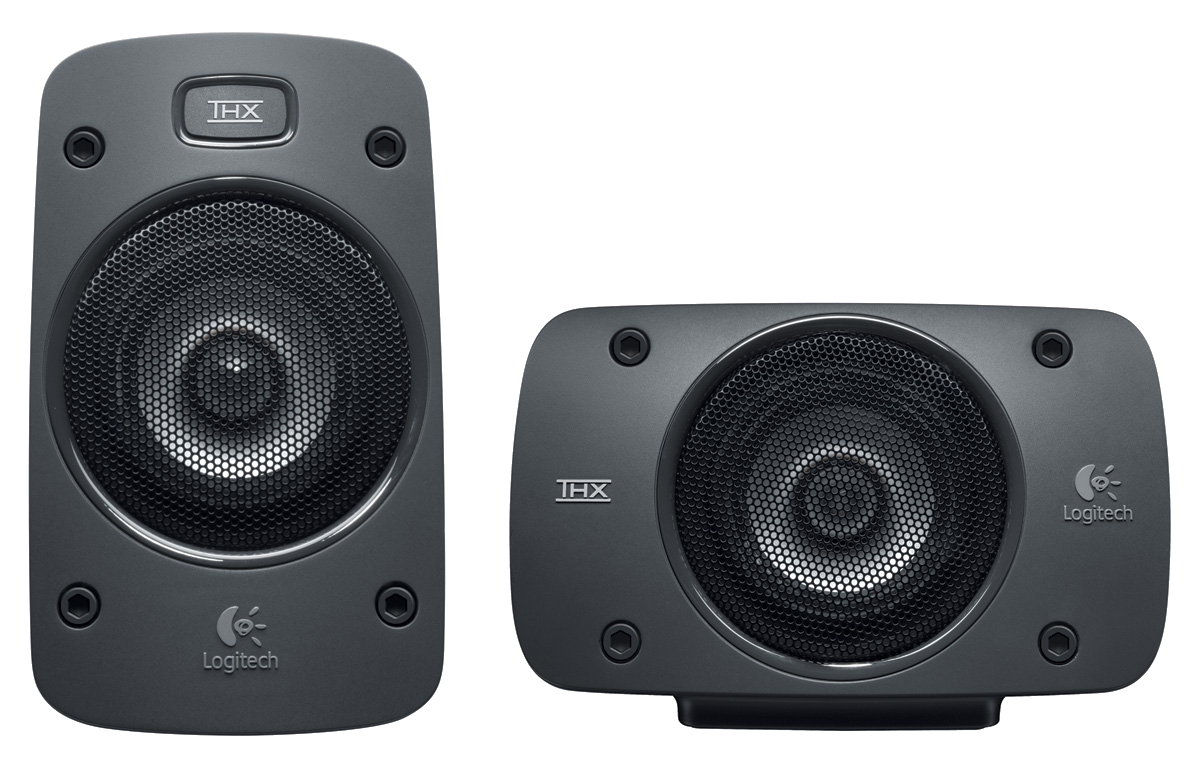 Window-rattling power
A 165-watt subwoofer with tuned side port delivers deeper distortion-free bass you can feel with your whole body, and its practical design means you can put it anywhere, even on the floor. Dynamic satellite and centre channel speakers give you crystal-clear high end and rich mid-range tones, completing the stunning surround sound experience. Thanks to its advanced decoder system it can transform ordinary stereo from your favourite old movies, music and games into immersive multi-channel audio.
Digital and analog inputs
The Logitech Z906 is no simple computer speaker system. With three digital and three analog inputs, it offers flexibility to set up your system the way you want and you can connect up to six audio sources. A wireless IR remote puts volume, mute, power and surround-sound settings at your fingertips.