Razer Kraken USB headphones are excellent robust design, which thanks to excellent omni-directional microphone is especially suitable to outfit every computer games player. Thanks to sophisticated ergonomics and several elements of delivering a high level of user comfort, the use of headphones comfortable even for extended periods.
Razer Headphones with a Sturdy Design
Razer Kraken USB are excellent headphones with a robust design, and thanks to the excellent omnidirectional microphone, they represent an ideal piece of equipment for every gamer. Thanks to sophisticated ergonomics and a variety of elements which deliver a high level of comfort, using the headphones is comfortable even for extended periods of time.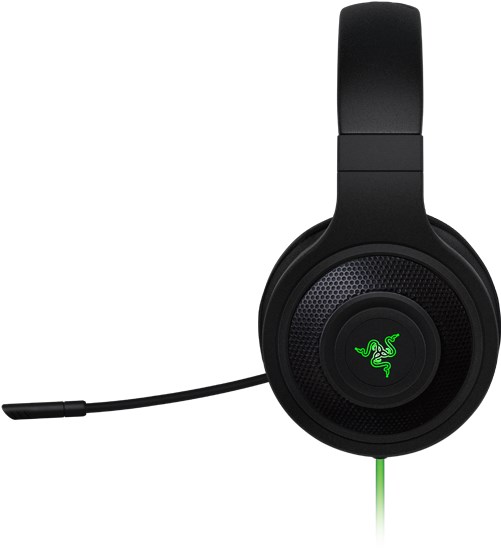 Audio Hotshot
Razer Kraken Neon headphones boast a truly large 32 mm neodymium audio transducers. These guarantee pure sound and also a considerable range of highs and mids.
Sophisticated Audio Transducers
You will not be deprived of really deep bass tones. The sensitivity of the headphones amounts to a perfect 112 dB with the power input of 30 mW. You can connet your headphones to your device through a 2-meter cable fitted with a gilded USB connector.