Razer Kraken USB headphones are excellent robust design, which thanks to excellent omni-directional microphone is especially suitable to outfit every computer games player. Thanks to sophisticated ergonomics and several elements of delivering a high level of user comfort, the use of headphones comfortable even for extended periods.
Razer Headphones with a Sturdy Design
Razer Kraken USB is a high-quality headset in a robust design. Its excellent omnidirectional microphone makes it an indispensable piece of equipment for every dedicated gamer. The headset offers sophisticated ergonomics and a wide variety of practical features to ensure comfortable user experience even during prolonged gaming sessions.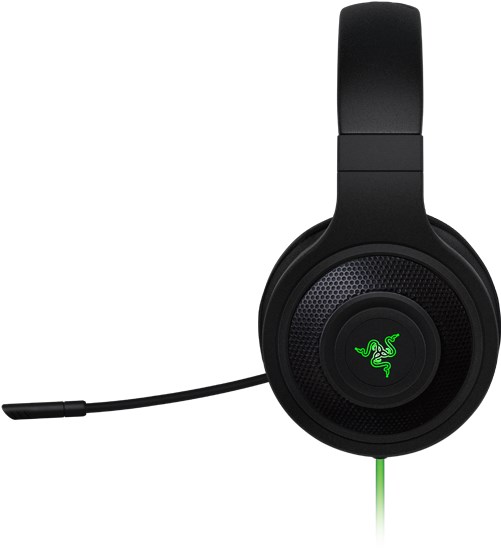 Superb Audio Experience
Razer Kraken headset boasts large 32mm neodymium audio transducers that guarantee perfect sound and a wide dynamic range.
Sophisticated Audio Transducers
The headset offers deep bass, perfect 112dB sensitivity and 30mW power output. The headset comes with a 2-meter connecting cable with a gilded USB connector.